Waterperry 2024 Selection Panel
In keeping with the history of Waterperry for independent selection we have appointed an advisory selection panel headed by Brett Payne and Sarah Leighton.
Brett Payne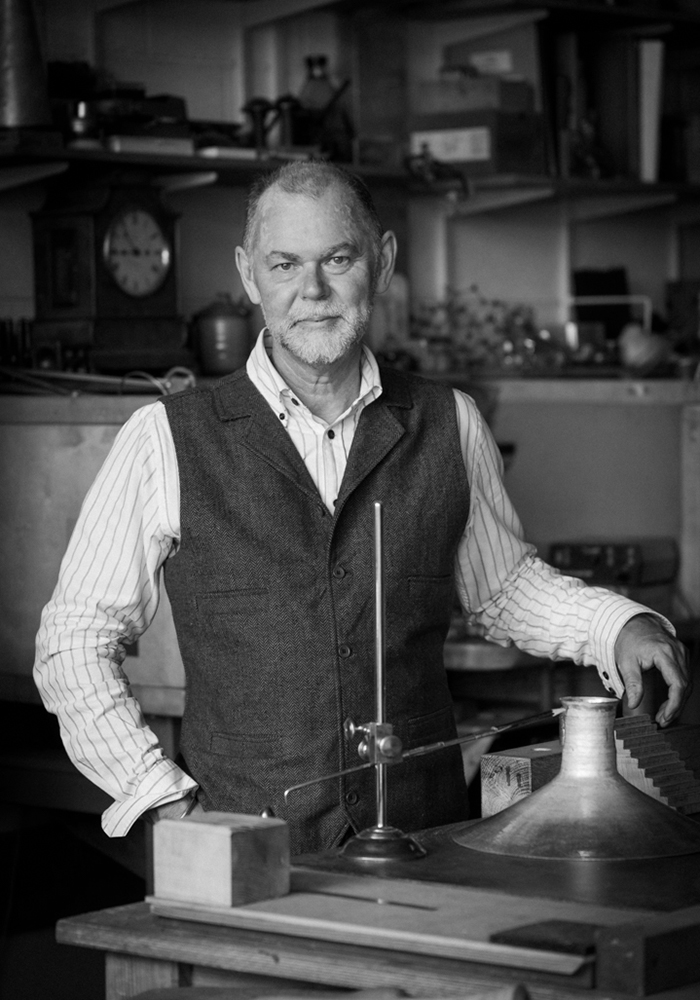 Brett Payne is a leading silversmith with over twenty-five years' experience. Based in Sheffield, His approach to design and making combines the ancient technique of hot forging with original and contemporary ideas of form.
Brett, a Director for Goldsmiths North, is a Liveryman of The Worshipful Company of Goldsmiths, a Freeman of The Cutlers' Company of Hallamshire, a Fellow of the Institute of Professional Goldsmiths, a past Chairman of The Goldsmiths' Craft and Design Council and a Director of British Silver Week.
He regularly exhibits his work both in the UK and abroad and has participated in numerous exhibitions, most notably at The Pompidou Centre, Paris; The Museum of Modern Art, Kyoto; The Keith Lippert Gallery, Washington; The Roger Billcliffe Gallery, Glasgow and at The Goldsmiths' Hall in London. In recent years he has exhibited his work in Munich, New York and Antwerp, as well as Finland, Holland and Denmark. Brett has won many awards and his work can be seen in numerous collections including the V & A, the Vintners' Company, The Cutlers' Company and The House of Lords.





---
Sarah Leighton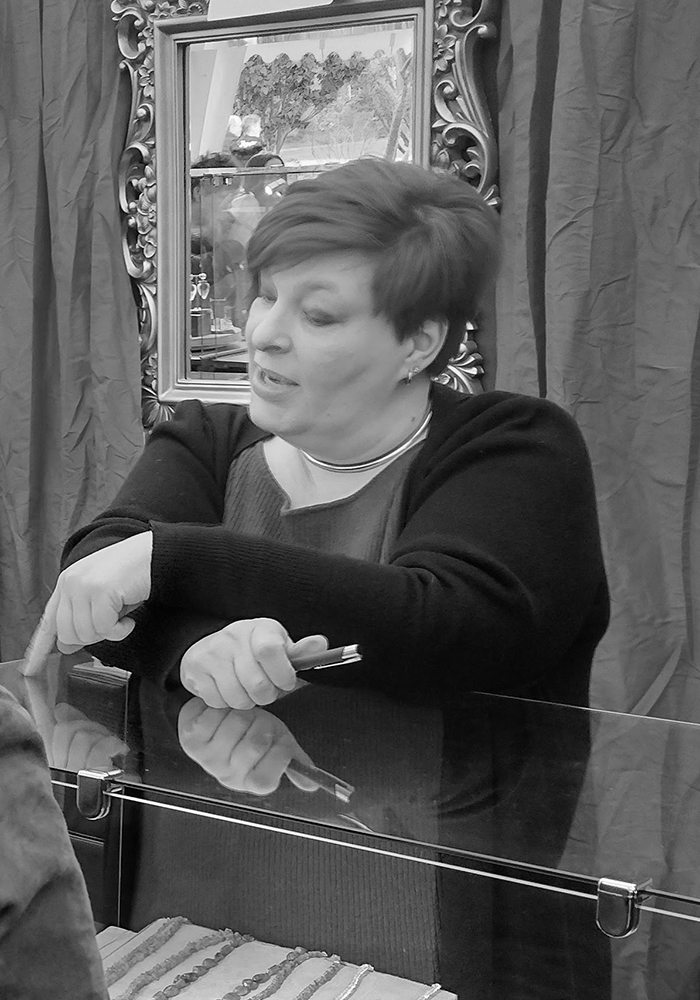 Sarah Leighton-Chapman along with her husband, Eddie, is a Director of Quo Vadis Jewellery based in Birmingham's famous Jewellery Quarter. Quo Vadis specialise in commission and remodelling work.
Sarah is also a Director of Acquire, a new event for a group of artisans of fine jewellery taking place in Harrogate.
Sarah regularly exhibits her work throughout the UK at Craft In Focus events as well as the RHS Chelsea Flower Show, the RHS Flower Show at Tatton Park, Chatsworth Garden Show, Goldsmiths North, Burghley Horse Trials and Goodwood Revival.
She has recently become a Director of Julie's Gemstones.