London 2018
Kensington Town Hall, London W8 7NX
02—04 March 2018
10am to 5pm Daily
Admission £6
Formerly held at Chelsea Old Town Hall which is being refurbished, the Kensington venue is situated just off the High Street, only two minutes walk from the tube. The fair is being held in the main halls on the ground floor.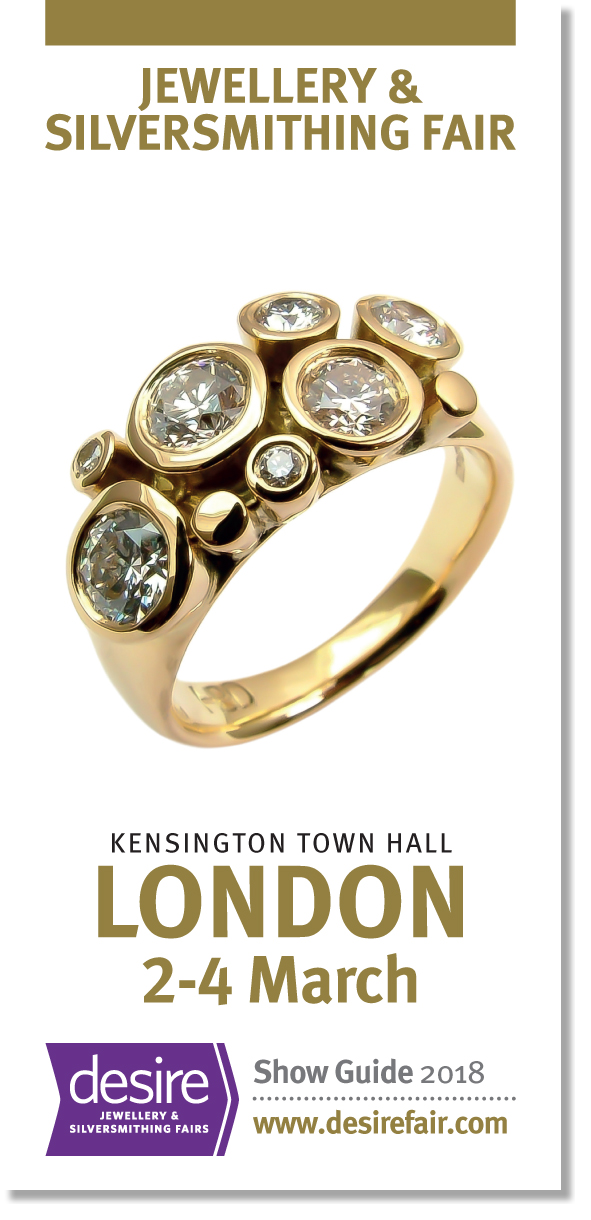 Purchase from a stunning treasure trove of original and affordable designs created by some of the finest jewellers and silversmiths in the UK.
Tickets may be purchased on entry to the show and are not available in advance.
Click the image to the right to download the Show Guide in advance.